Jaw Crusher 60×90

Our jaw crushers are single toggle machines designed to crush a variety of stones. using high-quality materials we construct crushers up to a jaw width of 1200 x 1100 mm. mature designs and careful execution helped lay the excellent reputation of our crushers both at home and abroad. TeknoCrusher's jaw crusher is designed for primary reduction of all types of materials so that subsequent crushing stages can operate efficiently.
A special geometry provides greater output capacity for both mining and aggregae installations. Our jaw crushers is built for rugged durability and simplicity of operation and maintenance.
Available in various models raniging from 50 to 450 TPH. Long life and reliable operation provided by reinforced frame and extra heavy-duty shaft and bearing arrangment. Flywheels are dimensioned to reduce load fluctuations, extending motor life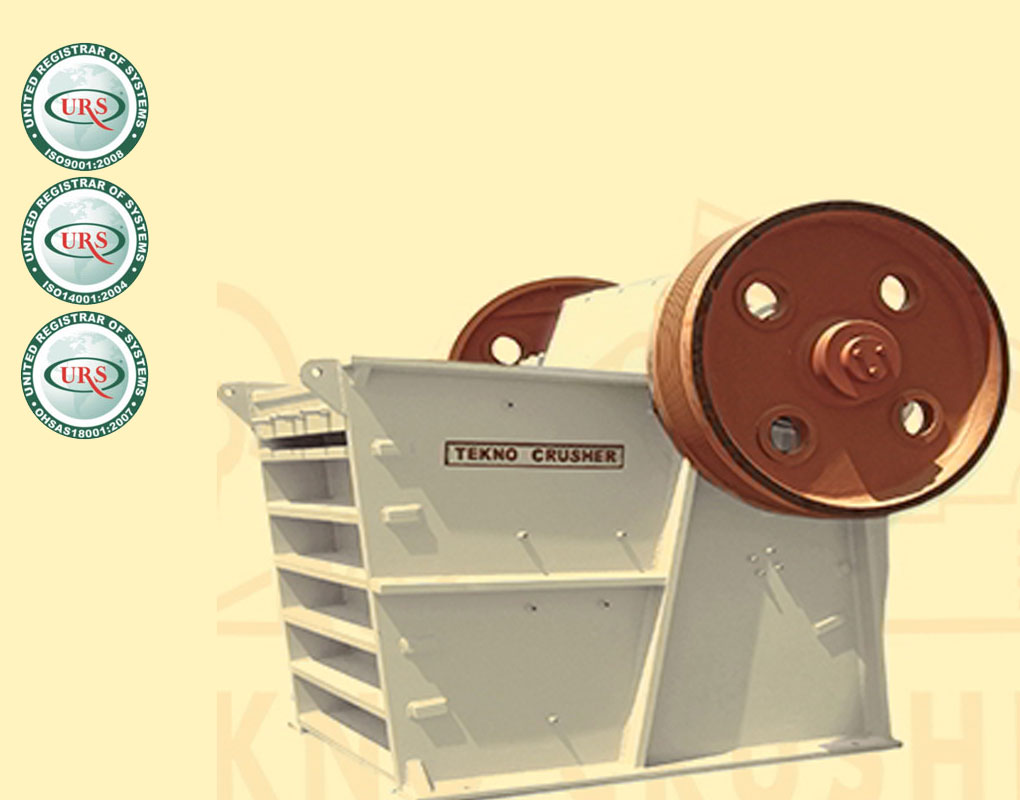 1.Frame

Steel body with 40mm tickness.
2.Engine

The powerful engine of 55 kW.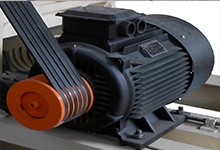 3.Fixed and Moving plate

The fixed jaw face is opposite the pitman face and is statically mounted. It is also covered with a manganese jaw die. It is shown in the picture.
4.Toggle plate

Without the tension rod & spring the bottom of the pitman would just flop around as it isn't connected to the toggle plate, rather just resting against it in the toggle seat. The tension rod system tensions the pitman to the toggle plate as shown in the illustration.