Hydrocone Crusher 36"

Hydrocone crusher cone crusher is one of the primary or secondary crushers are used in mining. Sturdy construction, power and capacity of crushing rocks, easy regulation, maintenance, repairs down the unique features of this device .
ml crusher crushing in closing the gap between the mantle (which is located on the shaft) and Kankyv (which is installed inside the main body of the Tapshl) All wear parts are made of molybdenum, manganese steel device that has a high resistance to abrasion To prevent vibration device is mounted on the frame buffer device .mlkrdautomated work flow of oil and bring it to the floor of dusts, bronze bushes, gears used.) and re-evacuation system "is ready to work.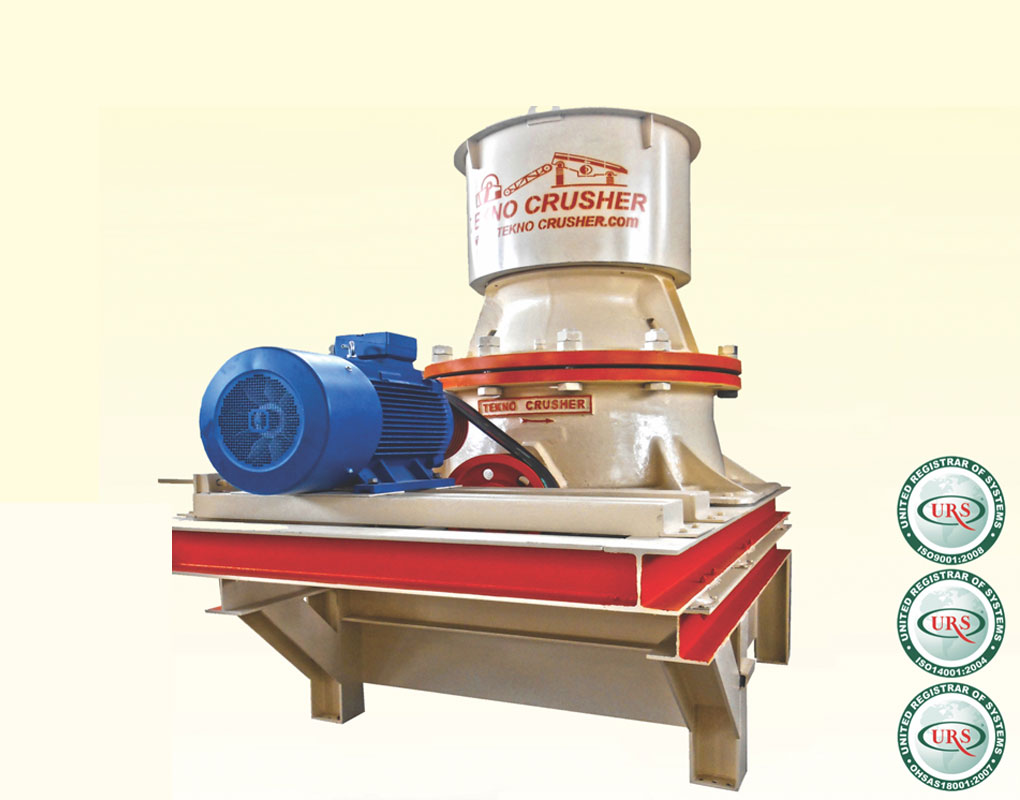 1.Chassis

Industrial techno-made chassis model Hydvrkn Krashr the best beam in Iran by the most experienced welders and welding production.
2.Engine

The powerful engine of 90 kW.
3.Cooler, oil tank and electric panel

Cooler, oil tank and electrical cabinet by industrial techno Krashr Hydrocone are all made on the device are assembled.
4.The main part of the machine

This section consists of Tapshl, Batmshl, Kankyv, Mantel, Hopper, Hdsntr shaft, vases and other parts of the task is to grind.